There are many different CRM (customer relationship management) tools and software for trade schools and higher education available in the market. All these applications are designed in keeping the current trade school education system infrastructure in mind. A large number of higher educational institutions are tending to use the CRM tools for managing the process since the CRM tool provides the admission team with a unique scope to seamlessly manage potential student's admission process and other relative tasks.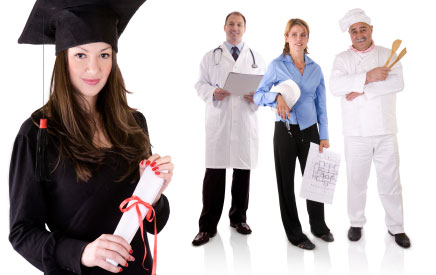 Incorporating the CRM software in higher education, especially in trade schools, can provide users with significant help in managing student database and help them get rid of the situations where paper forms scattered all over your desk. If you are not currently using CRM tool for your trade schools and higher education facility then you are highly recommended to get one, but you need to be sure to research a bit, since no CRM tool is a one size fits for all.
The basic reason why ordinary CRM tool doesn't work for regular clients is that the software doesn't understand school and the trade school management process. However, if you go for the most reputed ones, you can easily track delegating leads, rating the student enrollment process, manage corresponding courses, and building management reports.
Advanced CRM software designed for trade schools and higher education also enable the users monitor all steps and paper works related to the student admission process and tracking individual education program. Furthermore, the software is also able to measure financial reports for a trade school.
There are various CRM tools where you need to pay thousands each month, based on the number of students as well as users that do have aspects of vocational training and other higher education. However, before purchasing a customer relationship management software for trade schools and higher education, you need to know the full process on how the system works.